LM800NT is an 8oz needled punched nonwoven used for stabilization, separation, filter and cushion applications. The specified nonwoven is first quality and labeled for NTPEP.
616 total views, 2 today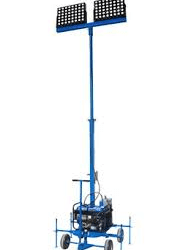 Coulson Compression is offering a new service converting your light plants over to LED Light Conversion . Provide your employees with more lumens on the […]
788 total views, 4 today
Multiple oilfield surplus items for sale at discounted prices! Prices are negotiable – Contact Duane at 620-243-2132 for more information. 9′ steel containment sections with […]
841 total views, 2 today
Used 200 horsepower Va Power coil type steam boiler (steam generator) design pressure 1750 PSI firing natural gas or #2 diesel fuel. 1987 used boiler […]
876 total views, 5 today
Thorough cleaning, disinfecting and drying of protective face masks, APR, SAR masks and particularly those that are shared, are a major concern with today's health […]
1381 total views, 2 today
New SCBA For Sale,Cougar,NIOSH approved, 2216 PSI (153 BAR),Bell Alarm,30 Minute, All Aluminum Cylinder, Face Mask Medium w/Silicone Strap (Standard Retail $1770, your cost is: […]
1407 total views, 0 today
Thread Protector Removal Tool For Lease/Sale TYCAL MEANS SAFETY – Using the right tool for the job is part of doing the job safely. It […]
550 total views, 2 today
Test trailer dual axle 20ft gooseneck with dual 325 gal methanol poly tanks. Deutz diesel 4 cylinder Gardner Denver t300 pump Hytorc Wrench set with […]
655 total views, 2 today
2 Used SandX G3, 500BBL Frac Tank with GTG tandem axle conversion, 26.5ft auger, hopper, gear box, 15hp motor, G3 explosion proof electrical connections e-safe […]
1235 total views, 1 today
Coulson Compression has been in the natural gas compression business since 1978 and we can provide you economical quote for all your compression needs.
Freight Quotes
We know how important it is to find a competitive quote from a qualified company to get your new oilfield equipment in the field on time. So we are providing our visitors a chance to save some time looking for freight quotes from multiple trucking companies. All you need to do is enter your parameters and click on the send quote button